Souleye – Wildman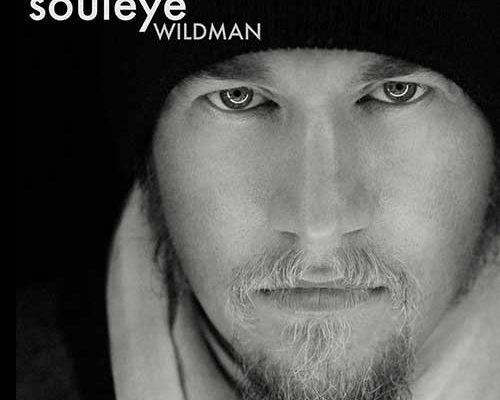 Sturbridge, Massachusetts' own Mario Treadway, aka Souleye, has been traveling his own path since first appearing on the scene in 2001. His journey has produced numerous releases since 2002 and the new single, Wildman is his most fully realized effort yet.
The title-song from his upcoming album carries all the weight one expects from a featured song, but it benefits further from a featured guest spot courtesy of an outstanding female performer, Lynx. Such collaborations can either catch a spark, an inspired moment shared by two performers, or they can fall flat and lifeless.
Souleye and Lynx, however, possesses obvious chemistry. Wildman shares the same penchant for intelligent lyrical content common in Souleye's discography and peppers the text with effective use of literary devices like simile and metaphor. The musical arrangement doesn't neglect its obligation to provide listeners with an entertaining ride and has enough energy to easily compete with the lyrical pyrotechnics.
The vocal portion of the track contrasts Souleye's emotive, knowing style with the much more traditional singing provided by Lynx. It is quite effective thanks to how the song consistently intersperses their parts with such great timing. Lynx inhabits Souleye's words with a different spirit, but they share the same authoritative delivery that compels listeners to focus on their words.
Much of this is the product of their considerable performing experience but, at the end of it all, it boils down to something very different. Talent is the difference maker here. Souleye and Lynx both share the inherent skill for engaging with both the music and every word of any piece they tackle. It takes an already fine Souleye lyric and elevates it to an even higher plain akin to conversational poetry.
The musical arrangement achieves a memorable balance between dense, intensely rhythmic hip hop that nonetheless breathes quite easily. There's nothing about this performance, not a single facet, coming off as unduly weighed down with too much affectation or other forms of self-indulgence. The song, moreover, never extends itself and this comes back to an attribute mentioned earlier – Souleye's now considerable experience as a performer and songwriter means he has honed more than just his writing skills and vocal delivery.
He's, likewise, sharpened his sense for how long a track should run to a fine edge and there's no wasted motion to be heard in a performance like this. The lyrical content shares that same attribute. Souleye mixes first class observational and descriptive skills with an ability to depict his philosophy and character through the song.
Wildman relies on that sharp writing, the impact of Souleye's presence on the track, and the significant contributions from its guest star to succeed as one of this artist's best single releases to date. This is a wonderful song from a top notch creative force demanding the attention of any serious music devotee.
[soundcloud url="https://soundcloud.com/souleye/wildman-ft-lynx" params="" width=" 100%" height="166″ iframe="true"/]
If you enjoyed Wildman, check out Souleye's official website by clicking here. Give him a like on Facebook by clicking here & a follow on Twitter by clicking here.