Swoone – This Bullet Never Kills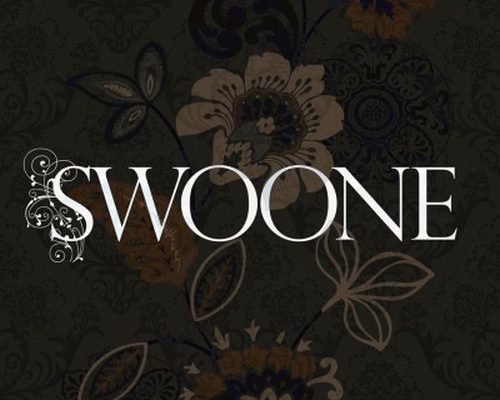 London-based, self-described "dream-folk" duo Swoone consists of Siobhan De Mare (vocals) and Gary Bruce (music).  De Mare and Bruce are newly signed to Wyatt Parkin's distinguished Saint Marie Records label and just finished up recording their debut album this past June.
Each artist has deep roots in the music field.  De Mare founded and fronted Mono, which had a hit with Life In Mono in the 1990s, and also formed Violet Indiana with the legendary Robin Guthrie.  Bruce is a musician and producer whose compositions have been used in TV series and instrumental albums (his own and other artists).  He is currently co-writing songs with shoegaze specialist Daniel Land for Land's upcoming album.
Swoone recently dropped a swoon-worthy torch number, This Bullet Never Kills, a captivating first listen for what's in store on the duo's impending full-length.  Poignant and mellifluous notes tremble at the start, while a stream of guitar chime and bittersweet synth strings flows against a steady trip-hop beat.  De Mare's velvety vocals are draped in crestfallen regret as she cries with mournful dolor, "The scars will never heal / This bullet never kills."
[soundcloud url="https://soundcloud.com/saintmarie-records/swoone-this-bullet-never-kills" params="" width=" 100%" height="166″ iframe="true"/]
If you like This Bullet Never Kills, feel free and give Swoone a like on Facebook by clicking here.