Talia – Bastards of Young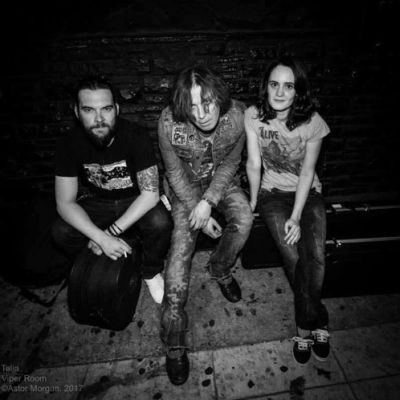 The Parisian-in-origin, but now Los Angeles-residing band Talia brings a raw charm to its rock songs that harks back to the alt-'90s glory years.  Grunge and grit, fire and desire run through the tracks of three studio albums, Cockroach Killer in 2008, 2013's Permanent Midlife Crisis, and Thugs They Look Like Angels from 2015.
Talia is back with a cover track of classic Bastards of Young by renowned act The Replacements.  Nicolas Costa (guitar, vocals), Alice Thomas (bass), and Hervé Goardou (drums) bring an emphatic matter-of-factness to the tune, replacing its casually joyous and shambling feel with a gruff and rough alt-rock vibe.
This cover of Bastards of Young features harder guitar riffs, punchy drum hits, and sandpaper vocals from Costa, along with a surprise, brief thrashing breakdown at its very end.  Talia is currently in the studio with Steve Albini recording its next EP.
[soundcloud url="https://soundcloud.com/talia1975/bastards-of-young" params="" width=" 100%" height="166″ iframe="true"/]
If you enjoyed Bastards of Young, check out their Bandcamp by clicking here. Give them a like on Facebook by clicking here & a follow on Twitter by clicking here.