Temporary Hero – Dumb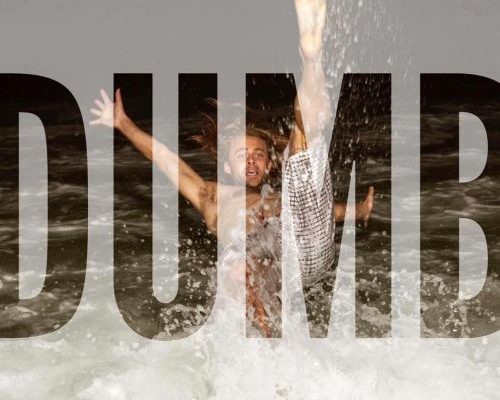 Portland, Maine-located indie pop/experimental artist Jonah Bell records under the name Temporary Hero and was inspired by the urban/pop works of William Orbit for his latest album of tunes.  The DIY Bell dropped You're about to have your hands full. August 19th and the full-length features 3 out-of-left-field covers and 8 original Temporary Hero tracks.
Bell tackles covers of Whitney Houston, Tears for Fears, and Nirvana on the album, giving them an indie pop/electronic sheen that was absent on the originals.  Nirvana's emotive downer Dumb stands out the most as Bell removes all traces of guitars 'n' drums rock and symphonic strings support, reveling instead in an electronic-based, psychedelic backdrop while casually dispensing the lyrics with a hazed 'n' dazed intonation.
The cover of Dumb turns the intent of tune inside out, making into a laid-back mantra without the hopeless sting of Kurt Cobain's wistfully drifting musings.  It's quite an audacious and ambitious undertaking, to not only cover, but reimagine a classic, but Bell produces an interesting take on Nirvana's original song.
[soundcloud url="https://soundcloud.com/temporary-hero/dumb" params="" width=" 100%" height="166″ iframe="true"/]
If you enjoyed Temporary Hero's cover of Dumb, give them a like on Facebook by clicking here & a follow on Twitter by clicking here.