The Begowatts – Kids On Parole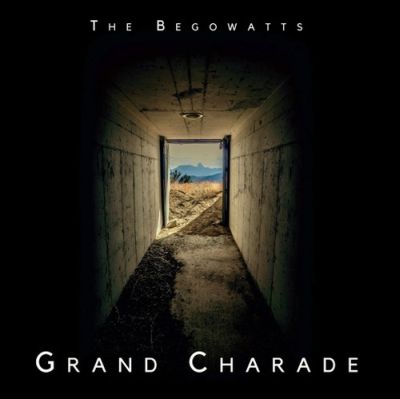 Midwestern indie rock band The Begowatts amp up their modern rock with a heavy dose of retro '70s grit and punk attitude.  Last year David French (lead guitar, vocals), Ben Tofflemire (rhythm guitar), Aaron Androsky (bass, percussion), and Dan Carpenter (drums) released their debut album Photoelectric and hot on its heels comes second record, Grand Charade, on September 29th.
The Wisconsin-based band members have been incessantly touring and they bring that energy to their music.  Lead single Kids On Parole is a dynamic and melodic anthem, starting with what becomes the chorus before sliding into a Queens Of The Stone Age-like staccato verse.
Amid kicky drum hits and expressive guitar lines, French, with a touch of roughness to his voice, defiantly exclaims, "We don't play for you" and that "We're just kids on parole / always losing control."  A blazing guitar line surfaces late in the song, bringing even more fire to the number.  This is what QOTSA *should* be sounding like these days…!
[soundcloud url="https://soundcloud.com/thebegowatts/kids-on-parole" params="" width=" 100%" height="166″ iframe="true"/]
If you enjoyed Kids On Parole, check out the official website for The Begowatts by clicking here. Give them a like on Facebook by clicking here & a follow on Twitter by clicking here. Lastly order your copy of Grand Charade on iTunes by clicking here.