The Galaxy Electric – Temporal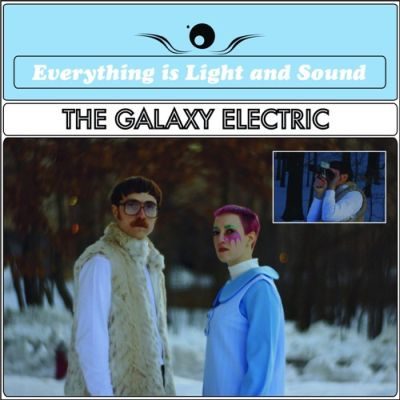 The Galaxy Electric goes back in time to the trippy 60s on the dazed and dreamy number Temporal taken from the duo's upcoming album Everything is Light and Sound.
The album comes round June 18th as a self-release from Jacqueline Caruso (vocals, keyboards) and Augustus Green (bass, synths, beats, sound design).  The pair crafts melodic, psychedelic, retro-futuristic songs that are held aloft by Caruso's airy, clarion vocals.  She draws out her bell-tone voice as drooping and sweeping sighs on the headily soporific Temporal.
Caruso's vocals and the shimmering crash of the cymbals create the feeling of being suspended in time while the pixilated-organ synths, globular notes, percussive clatter, and drum thump dance about with spritely energy.  And so, as the cosmos streams by in the blink of an eye, the listener floats in the stretched out moment(s) of Temporal…
[soundcloud url="https://soundcloud.com/noisyghostpr/the-galaxy-electric-temporal" params="" width=" 100%" height="166″ iframe="true"/]
If you like Temporal, make sure to give The Galaxy Electric a like on Facebook by clicking here & a follow on Twitter by clicking here.