The Magic Lightnin' Boys – The Ride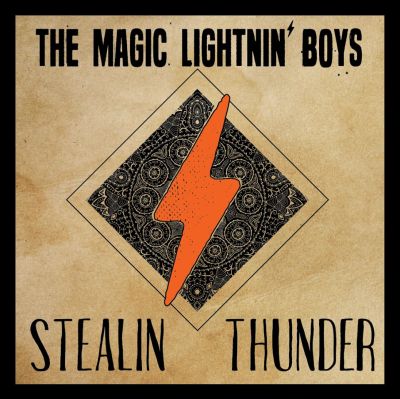 The Cincinnati, Ohio-residing blues rock foursome The Magic Lightnin' Boys is set to strike with its new album Stealin' Thunder May 6th.
The band is led by lead vocalist Casey Gomez (harp, piccolo bass) and is rounded out by Brian Tarter (guitar, backing vocals), Richie Lee (bass), and Kurt Lipphardt (drums).  The Magic Lightnin' Boys blends traditional blues rock and swamp blues with a touch of hard rock on its songs, including the lead single The Ride.
The Ride is exactly that; a tune that starts off slowly and cautiously with a subdued groove, shivers of harmonica, cymbal tick, and a measured drum beat.  Gomez strongly emotes the downer lyrics, that "…it all comes crumblin' down / Troubles a-comin' for you / like they do."  But then there's a quick turnaround to the words as Gomez continues "Might as well lay back and enjoy the ride.", putting a positive spin on bleak circumstances.
The music follows suit midway through the song, accelerating with a double-time pace of jagged electric guitar riffs, bright harmonica squawks, circling bass line, cymbal hits, kicky drum beat, and rapidly sung lyrics.
[soundcloud url="https://soundcloud.com/magiclightninboys/the-ride-1″ params="" width=" 100%" height="166″ iframe="true"/]
If you like The Ride, make sure to give The Magic Lightnin' Boys a like on Facebook by clicking here & a follow on Twitter by clicking here.