Trevor Drury – Trip To The Water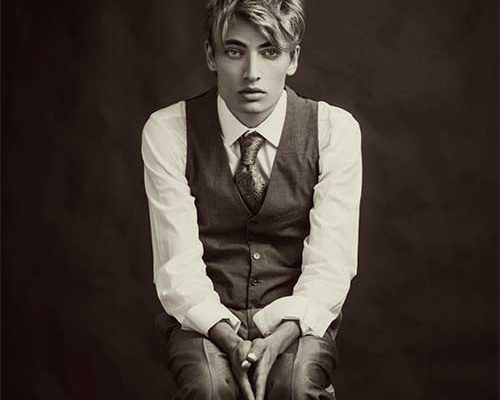 Trevor Drury is an intense musician, and he's also an international model who's graced the pages of Details Magazine and worked with such notable designers as Hermes, Robert Geller, Timo Weiland, Malan Breton, and Tom Ford. Born in Tucson, AZ and raised in Escondido, CA. When he was 8 years old, his mother bought him an electric piano. He began taking lessons and soon became thoroughly obsessed with the art. He later went on to study vocal performance at San Diego State University. Music has remained a constant passion in his life ever since. Trip To The Water is his latest single, out oct, 20th.
The roots of every artist aren't always easy to hear just by one song to exemplify where they get their songwriting prowess from, but Drury comes close to his most influential, or at least those influenced by them. For instance, in his case it starts with influences which include artists like Radiohead, Harry Styles, and Elvis Presley. He combines them and adds his own southwestern sauce. But if you listen real closely he also resembles modern singer-songwriter and folk artists without merely copying them. This is becoming a lost art, so Drury succeeds at bring some of that back.
Who doesn't like an over the top studio performance when they hear one, it's something that goes through your head with that effect. I don't know where being a model comes into the picture, other than what his bio reveals, but this is an overall stylish track with all the bells and whistles to go with the image to be expected from any fashion model without relying on it as a point of access.
There's two different worlds there but he makes both of-them work, and that's probably another story where his other projects come in. It just adds to the drama of the track and Drury himself.
That said drama unfolds as the song wears on, with much intensity for the most part. It never loses your attention, but it does show some structural confusion, but it's nothing that bores you away from the thread of powerful lyrics. It's worth mentioning because nobody's perfect, but this is an artist who comes as close to the mark as it gets. Perhaps if he were doing music full time he'd be a star by now, who knows but it's worth wondering about when someone puts this much into one track and doesn't seem to miss a step in the process of making a quality product.
It's a good thing music isn't a life or death situation, or we'd have less and less of it with each passing era, and the genres would never branch into sub-genres, and so on. But some don't let anything stop them, and Trevor Drury proves to be one of them without question.
You know there's always questions in the future, and he's carved out his own a track that puts up a mirror to himself while reminding everyone that it's alright to look at life through the eyes of yourself, just as much as anyone else with a song about taking time to unwind and let the good outweigh the bad in uncertain times.
[soundcloud url="https://soundcloud.com/revorrury/trip-to-the-water" params="" width=" 100%" height="166″ iframe="true"/]
If you enjoyed Trip To The Water, check out the official website for Trevor Drury by clicking here. Give him a like on Facebook by clicking here & a follow on Twitter by clicking here.