Trevor Hall – The Fruitful Darkness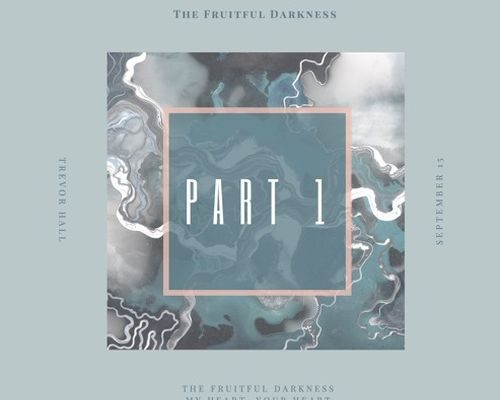 Renowned singer-songwriter/musician Trevor Hall has released material on major labels for several years (Geffen, Vanguard), but he has bowed his new album, The Fruitful Darkness Part 1, independently after his recent #1 Kickstarter campaign.
Hall's previous albums have debuted at #7 on Billboard Heatseekers and #2 (2015's KALA) and #3 (Chapter of the Forest in 2014) on iTunes and he's been featured on illustrious platforms like Rolling Stone, Guitar World, and MTV.  Hall has played sold-out tours and collaborated with other artists, including Ziggy Marley, Jimmy Cliff, Matisyahu, and Michael Franti.
The folk troubadour who studied classical guitar blends roots music with Eastern mysticism on his compositions.  The Fruitful Darkness Part 1 came out in mid-September and its title track is deeply ruminative, rolling with waves of gleaming acoustic guitar lines and Hall's rich, but dusky vocal tone.
Hall sighs, "I had to find my way through." amid brighter plucked-guitar accents.  Sound clips of children and adults talking flit through the tune and Hall turns his vocals into a hypnotic, repetitive cycle that matches the turning of the guitar, concluding, "The fruitful darkness / is all around us."
[soundcloud url="https://soundcloud.com/user-112003920/the-fruitful-darkness" params="" width=" 100%" height="166″ iframe="true"/]
If you enjoyed The Fruitful Darkness, check out the official website for Trevor Hall by clicking here. Give him a like on Facebook by clicking here & a follow on Twitter by clicking here.