Un5gettable – Sorry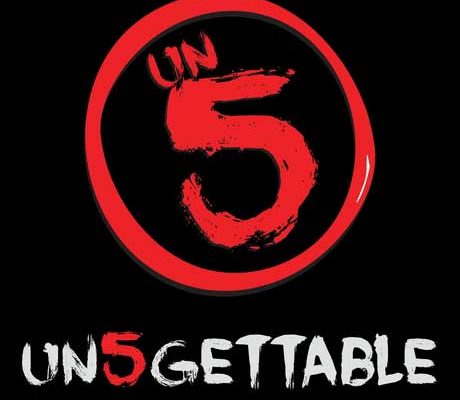 There's no band or performer out there offering the specific experience that Un5gettable brings listeners. These five longtime musical theater performers have formed an impressive unit capable of delivering recognizable laughs without inducing eye rolls from their audiences.
From standup comedy to movies or stage plays, the key to delivering effective comedy is understatement and finding the absurd that resonates with the widest possible audience.
Un5gettable understands that well. Their latest single Sorry is a model of the form that builds a lyric around mistaken identity and delivers enough funny zingers to keep listeners hooked until the end, but musically excels as well without ever laying things on too thick. This is a thoroughly professional performance that also happens to be totally fun.
The instrumental parts aren't numerous, but they are meaningful. The piano playing, in particular, has perhaps surprising lyricism for such a non-serious song. Un5gettable adds some relatively rudimentary guitar to the mix for a little added color. They put the vocal melody and the quintet's wide variety of vocal tones in direct contrast to the piano playing and the resulting musical tension has a powerfully complimentary effect.
There's a lot of vocal interplay between the individual members but the song focuses on strong multiple harmonies that are well produced and effortlessly blend together. It's one of the song's most pleasing aspects and puts a soft, smiling spin on the song's comedic elements.
The lyrics are thankfully straight-forward, surprisingly specific, and solidly in a situational comedy vein. Un5gettable utilize long-standing comedic devices in the song, but they aren't such tired formulas that listeners will greet them with groans from the outset. Detailed vocal phrasing helps bring the lyrics to greater life and the singers fully understand how to carefully modulate their performances to do maximum justice to the material.
Their combination of exquisitely tailored adult humor, lack of excessive vulgarity, and superior musical and vocal talents set Un5gettable apart from the normal spectrum of singing groups.
The last part of that sentence alone casts this five piece in a decidedly different light than modern musical acts and the added spice of their comedic skills gives them a signature that even some older bands and outfits cannot consistently maintain. They have well developed songwriting sensibilities that fuels a fully formed sense of craft. Such acts, regardless of their serious intent or lack thereof, rarely come along.
Sorry is an example of collaborative effort at close to its finest expression, a well put together track with easy going grace, and arguably Un5gettable's greatest moment yet in their brief existence.
One might expect the comedy styling's of a song like this to be carried by musical fluff, but Un5gettable are clearly great songwriting and instrumental talents with a penchant for creating memorable material. This is one of the young year's most enjoyable singles and clear evidence of Un5gettable's charm and ever-evolving promise.
If you enjoyed Sorry, give Un5gettable a like on Facebook by clicking here & a follow on Twitter by clicking here.