Vajra – The Mirror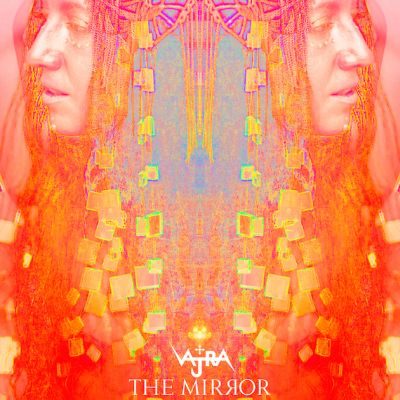 NYC-based alternative metal band Vajra combines progressive rock, metal, and Eastern Indian music into a potent sonic mix that the act has performed live across the US.  Vajra recently finished off a 29-date tour of the US and is set to release upcoming record Irkalla, the first of 3 EPs collectively named the Trilogy Series.
Annamaria Pinna (band leader, vocals, keyboards), Dave Sussman (guitar), and Shusuke Inaba (drums) just revealed a video for the single The Mirror, a heavy alt-rock tune that grinds with purpose and passion.
Pinna's vocals are strong and emotive, matching the weight of the dark and jagged guitar rumble and emphatic drum strikes.  The verses are ominous and controlled, but then the chorus sections burst out with fervor as Pinna exclaims, "I know you hate to look at me / 'cause I'm your mirror…" and that "…the ugly reflection is all in your head."
The vivid and dynamic live performance video for The Mirror is interspersed with black 'n' white images of a tormented Pinna as she acts out the lyrics of the song, trapped in a self-made cage of inner doubt and hatred until she finally breaks free from her erroneous and destructive self-perception.
Vajra has been praised by renowned platforms like Rolling Stone Magazine, Loudwire, AXS, and Creem Magazine and continues to rock the States (and Sweden!) live with tour dates lined up for this summer and fall.
If you enjoyed The Mirror, check out the official website for Vajra by clicking here. Check out their Bandcamp by clicking here. While you are it, give them a like on Facebook by clicking here & a follow on Twitter by clicking here.