Verena von Horsten – Fire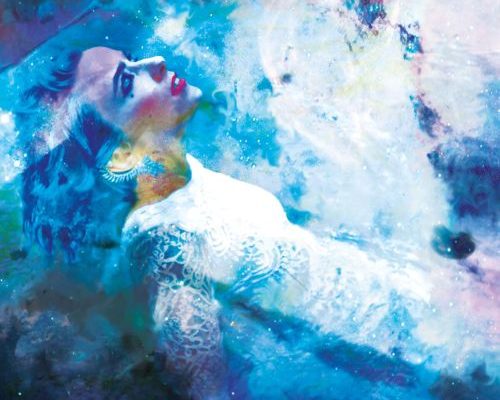 Synth-rock artist Verena von Horstsen just released her second album, Alien Angel Super Death, a powerful look at suicide and how society sweeps it, and other serious subjects, under the rug.  Von Horsten also gives poignant expression to the personal hurt that is so often silenced by the self and by others.
Von Hortsen has survived traumatic childhood experiences, from abuse and abandonment to the death of her brother by suicide.  While von Horsten tackles tough topics, her message behind her voice and music is one of empowerment.  Listening to her music is a journey through a dark tunnel, yet always towards the light at its end.
Alien Angel Super Death was recorded by von Horsten in New York and Zurich and she also composed, performed, and produced the album.  Von Horsten has released a video for her single Fire, and like its title, it blazes with passion and commitment.
On Fire, von Horsten twists through her words at the start while jumpy drumstick clatter and buzzing runs of synth notes follow her.  A discordant tone pumps through the track, and von Horsten's vocals and off-kilter sonics recall the multi-platform performance artist Rachel Mason.  Von Horsten declares, "You won't stop my grace.", as she rises up from the fire of a hard life like the proverbial phoenix, reborn from the ashes and shining anew.
If you enjoyed Verena von Horstsen's Fire, check out her official website by clicking here. Also make sure to give her a like on Facebook by clicking here & a follow on Twitter by clicking here.