Von Grey – Creep (Radiohead Cover)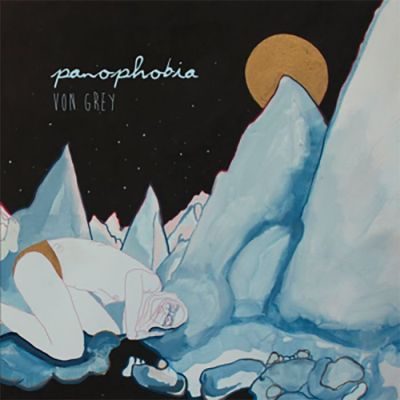 Atlanta, Georgia-based alt-rock/pop quartet and sister act Von Grey is a classically-taught entity that already has quite a few music-related accomplishments to its name, from playing over 300 shows (including big fests like SXSW and Bonnaroo) to appearing on the Letterman Show and Conan O'Brien.
Kathryn , Annika, Fiona, and Petra are not only talented musicians and performers, but as Von Grey they have also released a string of EPs that started with their debut in 2012.  Awakening followed in 2014 and latest record, Panophobia, was produced by Dan Hannon and released last year.
A full-length is in the works, but in the meantime, Von Grey has unveiled a cover of Radiohead's Creep and an accompanying video.  The remake a sweeter, vocally layered take on the alt-rock classic, but it still packs an emotional punch.  The cover radiates Americana vibes with its strummed guitar line, plucked violin, pulled cello, and unadorned, but fluid vocal harmonies.  Delicate to more forceful emotions are put on display as the natural potency of the lyrics propels the song forward.
In the video that was filmed and edited by Jay Arcansalin, the foursome is shown singing and playing stringed instruments in the study of a house.  The video is interspersed with footage of one of the sisters in a bedroom, reflectively ruminating, turning the pages of a book, and looking pensively out the window until only the empty room is shown.
If you enjoyed Von Grey's cover of Creep, give them a like on Facebook by clicking here & a follow on Twitter by clicking here.