Zenxienz – On Fire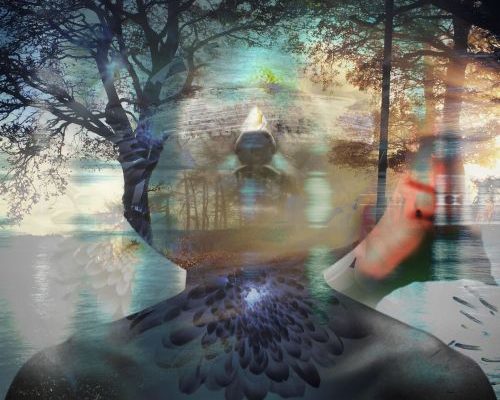 LA-based Intelligent Dance Music producer and multi-instrumentalist Zenxienz experiments with electronic, jazz, and other sounds on his instrumental tracks, creating pathways into the mind and opening portals to different thoughts and moods.
Cameron Williamson, the artist behind the moniker, was born in Hong Kong and grew up in Hawaii, a place where the tropical landscape influenced his sonic imaginings.  Williamson's career arc has taken him from acting on the stage to being part of a successful Kauai/California-based band that ultimately dissolved only last year due in part to Williamson's onset of deep depression.
Williamson was eventually able to pull himself out of his dark mindset and he now spreads awareness for those suffering from mental illness.  He advocates the use of psychedelics and therapy as possible options for tackling depression.  His music is inspired by his struggles and he hopes to bring his message of treatment, healing, and hope through his transporting instrumental tunes.
Last year brought Williamson's EP, DOSE, and this year just saw the release of his full-length, Mind Sigh.  One cut off the album, On Fire, is a vibrantly trippy blend of flitting sounds, from buzzing bass notes to twisting electronic fuzz, bright, but wavering keyboard notes, and clacking, echoed, and reverberating percussion.  R2-D2-like bloops 'n' bleeps heighten the latter half of the track, with the knob fully turned up for the burnished runs of keyboard notes.  It's an alien aural environment, but one that invites exploration and mind-expansion.
[soundcloud url="https://soundcloud.com/zenxienz/on-fire" params="" width=" 100%" height="166″ iframe="true"/]
If you enjoyed On Fire, check out Zenxienz' official website by clicking here, give him a like on Facebook by clicking here & a follow on Twitter by clicking here.