Uma & the Wandering Stars – When You Go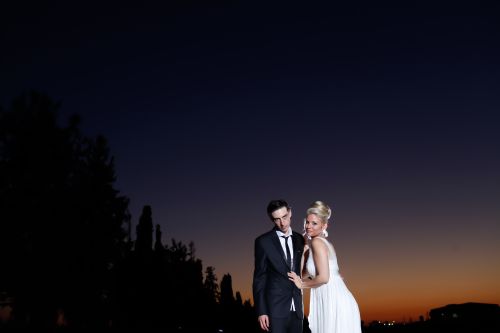 Photo by Tal Zanzuri
London-based band Uma & the Wandering Stars blend a mixture of shoegaze, alternative rock, and indie pop on their captivating songs.
The band members all come from very different backgrounds, and have played in their past projects anything from the EuroBGvision contest to supporting Suede on their tour.
Uma & the Wandering Stars recently recorded their debut EP, Trapped, which was produced by Fraser Smith (Shed Seven) and mastered by Dick Beetham (Stereophonics, Scissor Sisters, KT Tunstall).
Trapped is already drawing interest of industry people, from Natalie Judge of Matador Records, who enthuses that Uma has, "A really powerful voice!" to Simon Williams of Fierce Panda Records, who states that Uma & the Wandering Stars have, "Elegant rocking sensibilities…" and that their second single, When You Go is, "…quite lovely."
When You Go arrives today and is a gauzily haunting dream-pop duet between Uma and Itamar Starets.
The lead single from the EP, I Don't Know, was played on radio stations such as BBC London, RTÉ 2FM, and Amazing Radio, as well as college radios. It was also featured with rave reviews on various music blogs such as The Revue, Rebel Noise, and KMS Musicblog.
Indie Music Review premieres the video for When You Go, a mysteriously airy piece of chiaroscuro cinema that layers curling plumes of smoke over footage of Uma and Itmar singing the entrancing song.
Find out more about Uma & the Wandering Stars by visiting their official website which you can do by clicking here. While you are at it, give them a like on Facebook by clicking here & a follow on Twitter by clicking here.