Instant Empire – Dead Air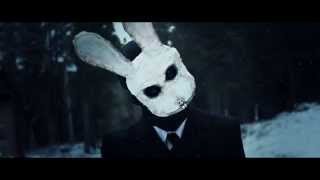 I decided to check out Dead Air, the latest video by Instant Empire as an e-mail I received described it as a "creepy video" so I was instantly intrigued. I can honestly say I have no idea what I just watched as it truly was creepy but confusing as well.
Dead Air starts off with a girl dragging what looks like a dead corpse through snowy woods while looking panic stricken. Then out of nowhere we get mascots come out as a rabbit & a fox. What really ended up being confusing is that it appeared that the girl killed the guy she was dragging in the snow yet it turns out she ends up trying to save him.
When all is said & done, I really can't say I cared for the Dead Air video as it definitely did not fit the song and left one asking too many questions which does not make a good mix in my opinion.