JT Soul – Need Your Love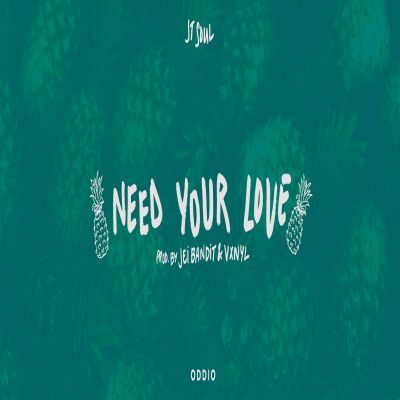 Canadian smooth rapper/R&B artist JT Soul is the alias of Gianni Rivera, a music artist who meshes hip-hop's modern sound with an old-school R&B flavor.
JT Soul consistently collaborates with beats producer Jei Bandit to create the sonic scaffolding that supports the flow between his laid-back R&B patter and heavier rap breaks.
Need Your Love, which was produced by Bandit and VXNYL and is out via ODDIO ENT., is a prime example of JT Soul's style.  A reflective video for the tune, directed by Felix Perreault, was also recently unveiled and it subtly highlights the anti-drug, pro-love lyrics of the track.
A down-tempo, nocturnal vibe permeates the video for Need Your Love, which features footage of JT Soul on the city streets and in an apartment alternating with clips of a woman in bed, lit up with a red-tinted filter and looking pensive.
The video cuts to the streets with a mix of Bandit in an Asian section of the city and a blue-tint filtered JT Soul standing atop a tall building overlooking the metropolis.  Dusk-before-dawn, slo-mo shots of neon signs and neighborhoods dot the video, while JT Soul slides from (Auto)tunefully crooning musings to straight-up, yet still ruminatingly rapping, as he declares, "…I don't need these drugs / 'cause all I want is you."
If you enjoyed Need Your Love, give JT Soul a like on Facebook by clicking here & a follow on Twitter by clicking here.