Late Cambrian – Lover's Point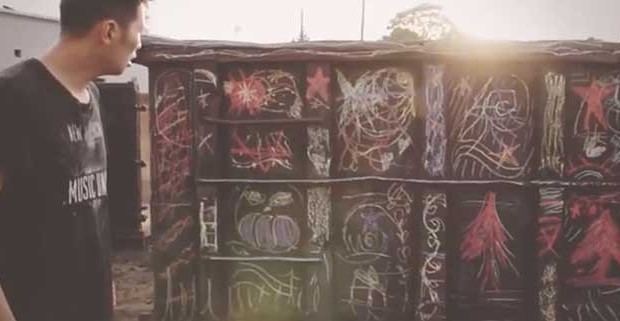 I was super excited when I recently saw that Late Cambrian released a new music video for Lover's Point, the opening track from their most recent album Peach. It happens to be one of my favorite songs from the album!
The video opens with the band in separate areas of what appears to be a junk yard of some sort. The animal pelt costumes were a unique twist as you saw chalk images being made on containers. My favorite part of the video is towards the end when you see what all the chalk drawings turned into on the container as it was really cute!
I definitely enjoyed the video for its unique concept as it fit the song well. I look forward to seeing more Late Cambrian videos especially from their upcoming album Golden Time which is out next month!
P.S. For our UK readers, don't forget to check out Late Cambrian as they tour the region with Wheatus. Check their site for the remaining dates!