Scott Taylor – As Time Goes By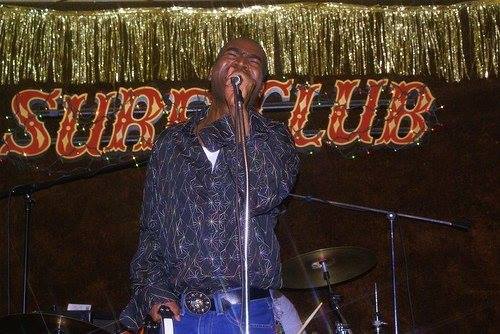 Washington, D.C. native Scott Taylor is a busy guy, plying his emotive, unadorned vocals to his rhythm & blues/soul solo material and collaborations with other artists over the years.
The singer-songwriter started out singing in a youth choir at the age of six and he still sings in a gospel choir.  He's collaborated with artists like Cover Girls, Joyce Sims, Little Louie Vega, and Barbara Tucker, sung on tracks for the anti-crack cocaine hip-hop album The War Path, and is the lead singer for Electrofied Blues Band. Taylor also has a long-standing solo career and his first album, Sweat the Night Away, was recorded for Harmsway Records.
Taylor has since joined the Fetal Records roster and has released the single As The Tide Goes By with an accompanying video.  On the lo-fi- produced song Taylor vocalizes emotively and directly over the subdued bass line groove, riffs of bluesy electric guitar, and ticking cymbals beat.  Taylor moans in a wounded tone about "…many years of hurting." and how "I am so very lonely."  Yet there is still "hope" and the vibrant reverberating guitar lines buoy this more positive sentiment.
The video for As The Tide Goes By depicts a young man walking along a pebbled shore, reflecting on his relationship that didn't weather the storm.  Footage of the couple in love surface in his thoughts, but as the video continues, images of the pair arguing with each other appears, along with the woman leaving – and leaving her scarf behind.  The man slowly walks along the shore, immersed in regret , with the woman's scarf wound around his neck, a symbolic remembrance of her and the good times they had together.
If you like what you hear & see from Scott Taylor, make sure to give him a like on Facebook by clicking here & a follow on Twitter by clicking here.