White Reaper – Make Me Wanna Die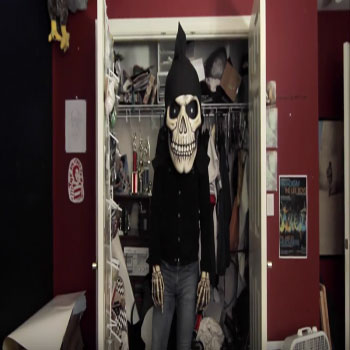 As usual, music was on the brain so I went browsing for new stuff to check out. While browsing, a song title caught my attention which is why I checked out Make Me Wanna Die, the latest single & video from White Reaper.
Make We Wanna Die has a very surf rock vibe to it that instantly hooks you. While the song is pretty good, what really stood out to me was the video that accompanied the song as I could not stop laughing.
The premise is that The Grim Reaper quits his job & goes on an adventure that features tons of drinking & partying. He is so awesome, he even has time to get in some illegal dice games on the street!
I have to say this is one of the most creative videos I have come across in some time. It really helps that the song seems to go very well with it as that is something that is not always the case these days.
I HIGHLY recommend you check out all the awesomeness of the Make Me Wanna Die video as it deserves a much higher view count compared to its current total. Who knows what the White Reaper has in store next in terms of a video but it will be hard to top this one for sure!