Shadow Monster 03-29-18 (Live @ Gutter Bar)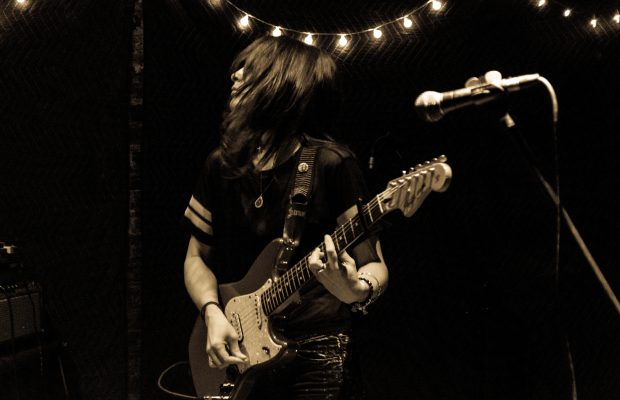 Back in 2016, fellow Indie Music Review writer Carolyn Delvalle discovered Shadow Monster, the brainchild of the Brooklyn based singer-songwriter Gillian Visco.
Eventually I checked out their sound & had been wanting to check it out for myself for sometime. So when I found out that they were playing at Gutter Bar last Thursday, I knew I would definitely go see them since I would already be at Brooklyn Bowl earlier in the evening. I am glad that I did as I loved every song from the 7 song set.
I was pumped when they opened with Kill Me Sweetie as I commented on their Instagram how much I loved how the song sounded when I first heard it in January.
The raw passion of Love Gun was evident in the emotion stemming from Gillian's lyrics & vocals. I definitely can see this song being a favorite of many.
If I had to choose one song as my overall favorite, it is an easy choice for me as Punching Bag is flat out amazing. I have not been able to stop listening to the song since the show. I will just say it right now, this will without question be my favorite song of 2018. I will try to make every show I can just to hear it, that is how much I love it!
Setlist:
Kill Me Sweetie
Gimme Some
Along The Way
Love Gun
This Dead Thing
Temporary ?
Punching Bag