The Sundelles (Live @ Knitting Factory 06-14-13)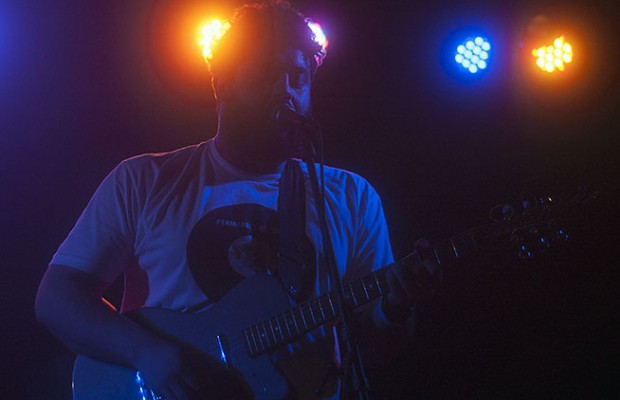 Due to some unfortunate circumstances, my 2013 Northside Festival experience did not kick off until the second day. I decided to make the Knitting Factory my first stop of the night as I wanted to check out The Sundelles.
I only had the chance to skim through a couple of songs earlier in the day but I heard enough in that I was curious what they were all about. The band hits the stage & from the opening song Can't Win, I knew that I made the right call to check them out. The catchy yet simple sounding head bobbing vibe was a great choice for an opener. Kiss Coast was another song that I really got into as the melody behind it was simple yet satisfying.
When I see a show, it usually takes only one song to really catch my attention to the point that I would repeatedly come see a band play. After about 25+ minutes, I finally heard it when they played Dead Youth. This song just flat out kicked ass as even the stiffest person could not resist getting caught up in its awesomeness. I absolutely loved how the band really kicked up the energy a few notches during it especially on guitar. I would have been perfectly content if the show ended here but it did not as they played 2 more songs.
Overall this set kicked a lot of ass & contained a 50/50 split of songs from their 2011 album Georgia Swan & new songs which will probably be on their new album due out in the very near future. Thankfully they are based in NYC as I am looking forward to seeing them play a lot more. They definitely earned a new fan in me & hopefully you will be next. Check them out, you won't regret it.