Raw Geronimo – Dream Fever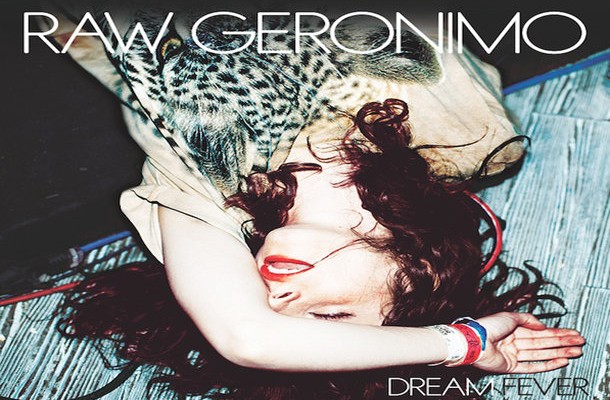 A little over a week ago, I had the chance to review Magnetic Love, the debut single from the soon to be released Dream Fever album by Raw Geronimo.  The single was highly enjoyable so I was hoping to get the chance to review the album before it came out. Thankfully I had the opportunity to do just that!
Dream Fever is a multifaceted musical journey from beginning to end. It opens with Lose My Mind, a nice bubbly & upbeat tune that sets tone for the remaining 10 tracks. with an upbeat sound, very bubbly happy captivating sound.  Bitched was next & like the opener had a very similar vibe albeit with a harder edge to it.
Bird's Eye Bonsai was the first sign of a switch in tempo & vibe as it was sleek yet chill at the same time. I Wouldn't Mind took it down a notch with haunting vocals that really stood out to me as they really showcased the vocal range of Laena Geronimo.
Manic Cruiser turned out to be one of my overall favorites on the album. The crunching drums along with the catchy guitars really help jump start the song. I could not help but bop my head as I listened. Pep Rally was another favorite especially with the opening drum sequence that made it feel like something big was about to happen. This sounded like a song that could be used as a rally song for a college football team to help intimidate the visiting team.
Dream Fever contains a good balance of upbeat & slower tempo songs that compliment each other greatly. I am happy to report this album has made it to the regular rotation of my MP3 player. I highly suggest giving it a listen as I hope you can enjoy it as much as I did. I feel pretty confident you will!