Mascott – The Cost/Amount EP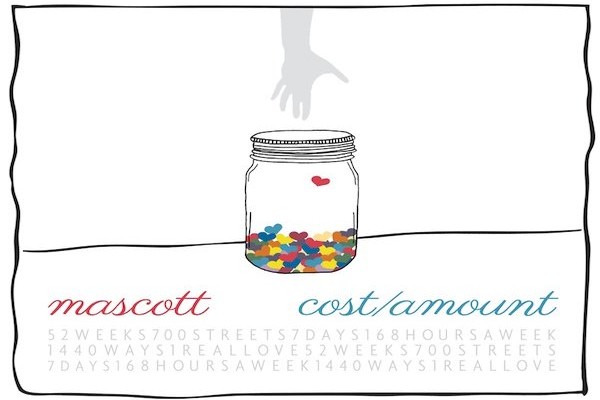 I was recently put on to the brand new EP from Mascott titled The Cost/Amount EP which is out now on Kiam Records.
Kendall Jane Meade is the brain behind the Mascott moniker which happens to have a cool story behind it. Kendall was the youngest child in her family & they nicknamed her "Mascot" which she ended up using has her identifier. I admit that I have not heard her back catalog but after listening to The Cost/Amount EP on repeat the last couple of days, I can't help but do so now. Hopefully it sounds as catchy as this new EP which is filled with 4 great tracks.
The EP opens with the title track, Cost/Amount which starts off with the bittersweet lyrics "There's 52 weeks in a year, that's 52 Saturdays /And I've seen 52 sadder ways to spend the night alone". However as the song goes along, it starts to sound more optimistic. I really liked her vocals on this track as it perfectly matched the tone of the very moment throughout.
Next up was Our Life which might arguably be the most lyrically beautiful track on The Cost/Amount EP. My favorite line was "You listen to the dark side of the moon and I'll paint the clouds". The way she hits the high yet subtle notes were absolutely perfect & gave me goosebumps.
By The Book is up next which features a nice electric piano mixed with guitars that gel real nice with the laid back bass & drums. This feels like a perfect track for a nice crisp fall day.
The EP ends with a cover of Kirsty MacColl's 1970's hit They Don't Know. Kendall did a fantastic job of reinventing the song & making it sound like her own which is not easily done with covers. Her vocals were spot on as they really gelled with the guitars to make it impossible not to fall in love with the track.
Our Life & They Don't Know alone are worth picking up The Cost/Amount EP much less the fact you get 2 other solid tracks especially if you are one who appreciates an angelic voice, great lyrics & solid musical craftsmanship.
[soundcloud url="http://api.soundcloud.com/tracks/103426415″ params="" width=" 100%" height="166″ iframe="true" /]