The Stangs – American Sessions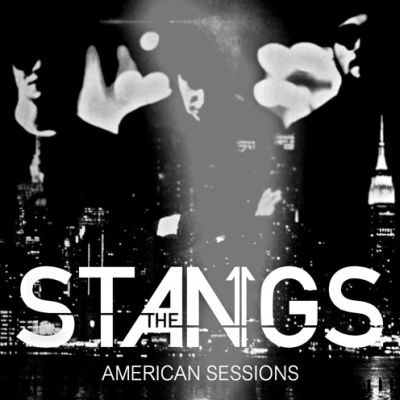 The members of Welsh indie rock band The Stangs have started an international connection with America.  Their recent EP, titled American Sessions, dropped in August and it contains 4 tracks that were recorded at indie producer Michael Baker's studio in New Jersey.
The EP explores the different facets of the band, from Brit rock to pop punk styles, all while tied together by the story-telling lyrics of lead vocalist and main songwriter Graeme Heath.  He's joined by Josh Lomas on bass and Glenn Alcock on drums.
American Sessions kicks off with the jumpin' The Beekeeper.  The upbeat, melodic tune features an emphatic and pushy drum beat, loosely chugging bass and guitar, and Heath's gritty, nasal vocals and short-phrase lyrics.
Heath is front 'n' center on She A Stranger, casually sing-talking into the mic, sighing "She's been here / She's been there / She's been everywhere." amid strummed and wavering guitar flourishes, occasional cymbals crash, and a measured beat.
The Stangs' has Never Been to London.  Well, no, actually the main character on the mellow tune has never been there and "…won't be going soon."  The track recalls Oasis in acoustic mode with Heath's laid-back vocals as he sings "…life's a carousel.", sounding like early Liam Gallagher.
The jaunty Dirty Faces steps with light pace, wrapping up the classic British indie rock EP in fine style.  With a young roughness to his voice, Heath exclaims, "I'm defiant / like a little lad." as the swaying drum beat, waves of guitar, rounded bass, and ticking cymbals sticks buoy his words.
[soundcloud url="https://soundcloud.com/user-68564370/sets/american-sessions-the-stangs/s-YXOhs" params="" width=" 100%" height="166″ iframe="true"/]
If you enjoyed a preview of American Sessions, check out the official website for The Stangs by clicking here. Give them a like on Facebook by clicking here & a follow on Twitter by clicking here.