Wyatt – Here Comes Everybody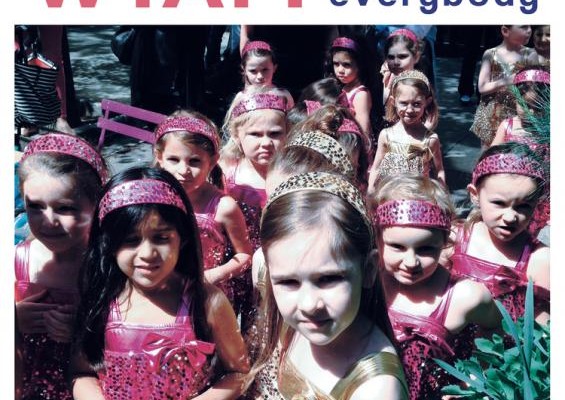 The review for Wyatt's latest EP Here Comes Everybody is long overdue as I have been enjoying the release for quite some time. Long time readers recall how I accidentally discovered the band at Rockwood Music Hall a couple of years ago & have been obsessed with them ever since.
Here Comes Everybody features songs very familiar to me as I have loved hearing them at the many live shows I've seen by the Brooklyn-based band.
Maddy & company come out rocking with the always enjoyable Palacyum whose opening riff gets you excited from the outset. The guitar work on this track stands out as it really delivered along with Maddy's vocals on all fronts.
Up and Up is where the EP really gets its full legs underneath it as it was a perfect blend of energetic & soulful energy mixed in with a touch of a psychedelic sounds. Fans of 70's rock would definitely appreciate this track as it pays nice homage while sounding current at the same time. It should come as no surprise that this was always a crowd favorite live.
Going into the EP, I assumed that Walking Down 6th Avenue In The Sun would be the track I played most as I fell in love with it the first time I heard it live. However I found myself hard pressed to get to that final track as I could not stop listening to 4 & 20.
Everything about 4 & 20 is perfect to me from its slow keyboards to the subtlety of the acoustic guitar and not to mention the beautiful vocals & harmonies throughout. The fact that it is sung in English & French just makes it that more amazing.
The EP ends with the aforementioned Walking Down 6th Avenue In The Sun which did not disappoint when compared to the live version I fell in love with. I give the band great credit for catching the same raw emotion of the live performance on the studio version which is not always easy to do. One could never get sick of Maddy singing "love will come back….. love will come back to you" as I am sure you will agree.
When all is said & done, Wyatt definitely hit it out of the park with Here Comes Everybody. This is a EP that you will definitely add to your favorite player & have in constant rotation as I have done from day 1!
Tracklist:
Palacyum
L'Ete
Up and Up
4 & 20
Walking Down 6th Avenue In The Sun
Pick up the new album on Wyatt's Bandcamp page by clicking here.