Captiva – So Psychedelic Feature & Interview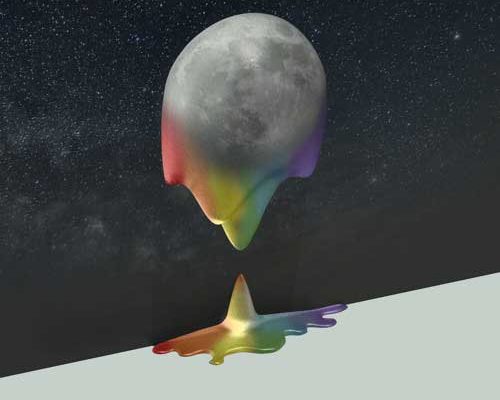 When I last caught up with the Kansas City, Missouri based band Captiva, the foursome made up of Jackson Ries (vocals , guitar, aux percussion), Patrick McQuaid (lead guitar, vocals), Nick Riffle (bass) & Hank Wiedel (drums) had just released their self-titled debut EP.
Now the fun, laid back & chill guys are back with their debut full length album Pay No Mind which is set to drop in March. However IndieMusicReview.com readers are in for a treat as we are not only featuring So Psychedelic, the latest single from the upcoming album, we were able to catch up with lead singer Jackson Ries for a bit!
IndieMusicReview: Since we last spoke a little over a year ago when your debut EP came out, what have you all been up to?

Jackson: We have toured around a good amount since the release of the EP. Other than that, we've been writing a ton of new material and recording any time we can in anticipation for our debut album release in March. Outside of the music, we all have been working, studying, just like any other guys in college would. Always remember though; work hard, but play harder!
IndieMusicReview: How do you feel Pay No Mind differs from your self-titled debut EP?
Jackson: Production-wise, thanks to our amazing producer Max Griffith, there is a world of a difference in a good way. Us getting better in the studio and becoming better musicians in general are two reasons on top of why the quality sounds a little more professional. Yet, the album still holds values of diversity in genre. The uniqueness in style of every individual song is something that we hope to never lack on any project we work on!
IndieMusicReview: Do you feel that all the goals set for the new album were accomplished in the finish product?
Jackson: Absolutely. We all agreed that if we were going to spend time and money on an album, then we should make sure we are all 100% happy with the results of every song before releasing it!
IndieMusicReview: Considering the love & praise the debut album received, did you feel pressure going into recording this album?
Jackson: Not at all. We always stay true to our music, make the music we would want to hear as fans, and just go with the flow. I guess that might be easier to say though since we are still an independent group. The name of the album,  "Pay No Mind", is simply a reminder to not let thoughts of failure or pressure hold us back from simply just doing what we love.
IndieMusicReview: How long was the recording process & could you compare the experience good or bad to recording the EP?
Jackson: It has been about a 9 month process in total. All of our experiences in the studio are always enjoyable because we are just musicians who love not only making music, but hanging out with each other as pals.
IndieMusicReview: What is your favorite track off the new album?
Jackson: Our favorite song off the album might have to be "Check Your System" because we like the energy it brings to our live performance.
IndieMusicReview: What are the tour plans for the new album?
Jackson: Basically we are going to tour around the world like in Guitar Hero III until we play our last show ever on a flying through a lightning storm on top of an oversized, majestic-ass falcon.
IndieMusicReview: Any last words for your fans out there?
Jackson: Stay real. Stay young. Stay Buzzed. Oh, and come out to a show for once so my mom has at least one other person in the place to hang out with during the set hahaha.
**Hank: "We all like hanging out with your mom."
[soundcloud url="https://soundcloud.com/captiva-music/so-psychedelic" params="" width=" 100%" height="166″ iframe="true"/]
Check out Captiva's official website by clicking here. If you enjoyed So Psychedelic (and I am sure you will!), make sure to like them on Facebook & follow them on Twitter. Lastly we did not forget you Spotify lovers out there, make sure to check out Captiva by clicking here.