KinderCrowdControl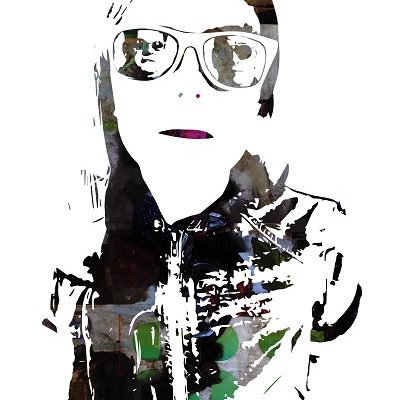 Looking back on your career, what would the highlight reel look like if you were adding it to Instagram?
Edem: Crazy. So many great and hilarious moments for sure. Loving the KinderCrowdControl odyssey. We're living in the moment right now and focused on it.
Brett: A 60 second Instagram highlight reel would be a blur. There's too much and the images would go by too fast. Wait a minute! We've already posted some of our highlights on Instagram under the caption "This Could Happen to You!", but I digress. Although an extensive video montage looking back through our career would be immensely entertaining, we're 100% focused on where we stand today, and on our path ahead.
How are you utilizing Social Media as artists? 
Edem: As much as we can. Brett and I are primarily composers, so the music comes first and foremost but we're aware of how important Social Media has become and we're squeezing our feet into these shoes.
Brett: I admit that we have not maximized our use of Social Media. To be honest, it's been quite daunting. We've become more familiar with the power of using Social Media during COVID, and we've been learning and growing our skills, but individually we prefer more of a Social Interaction rather than Social Media connection. Another way of putting this, we look more for opportunities to get face to face. That said, I think "Social Media" is more of a means of advertising rather than performing.
What is the importance of connecting with your audience if you're not on the road performing? 
Edem: Crucial for sure regarding connecting. Seeing our music connecting with others' Spotify playlists is thrilling to us. It means we're connecting on a sonic level. Boom. Happy.
Brett: That's the trick. The Audience is always looking for a way to connect with Artists, and vice-versa. It's clear that interacting face to face has always been the most impactful, but accomplishing this during COVID has been challenging. To fill the void using the internet has been crucial. It's important for Artists to keep up their presence until restrictions are lifted and Artists & Fans have the opportunity to get face to face once again.
Any changes happening with your music?
Edem: KinderCrowdControl music is always evolving. We're streamlining our production and composition techniques and honing those for sure. So evolution is our change.
Brett: We're always changing. Stagnation is an Artist's worst enemy (hence the term "One Hit Wonder"). Keep your eye on KinderCrowdControl for more new music.
Talk to us about the magic you'll be giving us with new music this year?
Edem: We just released another segment of our 7 part opus, tasked to us by Sandra Ban last year, called "Atomic Tango" which will be used by her to accompany a live fine art performance she has scheduled in Croatia this year. "Yes" was released last year to great acclaim, "Atomic Tango" is out now, "Freeka!" is scheduled for release in March. They are phenomenal pieces. Check them out: https://kindercrowdcontrol.bandcamp.com. So far "Atomic Tango" and "Freeka!" coming atcha this year! "Atomic Tango" is a first being that it is an atomic tango! I can't think of anyone who's done a heavy contemporary pop tango!
Brett: "Magic" is right! We've already release "Atomic Tango" and "Freeka!" which are both amazing. You'll be hearing more new "magic" from us this year.
Based on what you are working towards with your new music, how are you carving a new path for yourselves?
Edem: Being tasked with this 7 part opus has been great for Brett and me. We are immediately forced out of our comfort zones. We are serving the concept and music. No preconceptions. We don't know in advance how a song will develop, so each song is a new journey for us. We love this.
Brett: Carving a new path has always been at the core of who we are. Afterall, if you wanted to hear "______ " (fill in the name of your favorite Artist here), you'd go see THEM rather than someone else who sounds like them, right? We've never wanted to follow someone else's sound because it's always been clear to us that we would need to carve a path of our own.
What has been the best part of joining forces KinderCrowdControl?
Edem: That it works. It's taken on a life of its own, and is resonating with people from all over the world. I couldn't be happier with working with Brett and Sandra, and all the other supporting guest musicians who have joined our trip. Awesome.
Brett: How could I not? It's the future.
Can you share something you haven't shared yet that is the next big move for YOU in your booming career!
Edem: When I know what it is I'll let you know!
Brett: Our music is fundamentally exploratory. As we continue to push through our own understanding of where we've been and where we're going, we'll continue to uncover some amazing new nuggets of musical magic. We'll continue to deliver these tasty new courses to our fans and hopefully catch a few new fans along the way. As for something "big", why not something "amazing" instead. Enjoy the candy!
Thank you for the interview!
Check us out at:
kindercrowdcontrol.bandcamp.com
FB: https://www.facebook.com/KinderCrowdControl
IG and TikTok: kindercrowdcontrol (remember KinderCrowdControl is one word)
For Press Inquiries: bsquaredmgmt@gmail.com