Nick Monaco & David Marston – It's The Time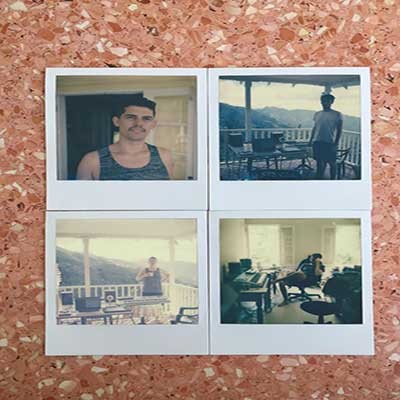 As I look out my window on this Monday afternoon & see the slightest yet first amount of snowfall this winter in NY, I can't help but feel like I am in the most humanly possible relaxed state of mind while in a tropical paradise due to the soothing beats from Nick Monaco & David Marston and vocals from Craig Williamson on It's The Time.
The duo of Nick & David first met in Miami & started to collaborate remotely afterward. However as time went on, they felt it was time to do some work together in person which led to the duo & a few friends to join them on a musical retreat to Jamaica.
Craig Williamson is one of the friends who they reached out to & I must say I am glad that they did. His soothing vocals perfectly echo that island vibe while meshing with the minimalist beats to offer a refreshingly captivating sound that will take you to a state of mind that you wish would never go away.
I highly recommend checking out It's The Time especially when you need a way to switch up the vibe as we all need that happy place to go to & this song helps me reach mine for sure.
[soundcloud url="https://soundcloud.com/wolf-lamb/its-the-time-feat-craig-williamson" params="" width=" 100%" height="166″ iframe="true"/]
If you like what you hear, make sure to check out Nick Monaco on Facebook by clicking here & by clicking here for David Marston.