Ana Becker 06-10-17 (Live @ Pete's Candy Store)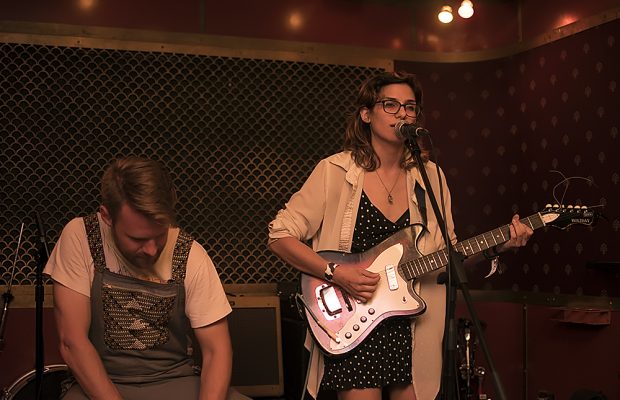 My last stop on Day 3 of Northside had me going to one of NYC's most intimate venues to catch a show, Pete's Candy Store. The reason for my visit was to see Ana Becker, guitarist from one of NYC's hardest working bands Fruit & Flowers. This was going to be different though as it was a show to showcase her solo work.
Having been a veteran of Pete's, I knew it would be a stripped down sound as they are very particular of what they book there. I actually enjoyed the change of pace Ana brought to the table as her songs were a perfect fit to not only the venue but as an ending to my day.
I absolutely love the shyness she exuded while performing as it perfectly fit the gentle soothing nature of her songs. My personal favorite songs of the set were Mirror & the finale For A Friend which I found to be a profoundly beautiful song.
As much as I love Fruit & Flowers, I definitely want to hear & see more of Ana do her solo work as it definitely has the staying power to touch many.