Belle Mare 06-13-15 (Live @ The Trash Bar)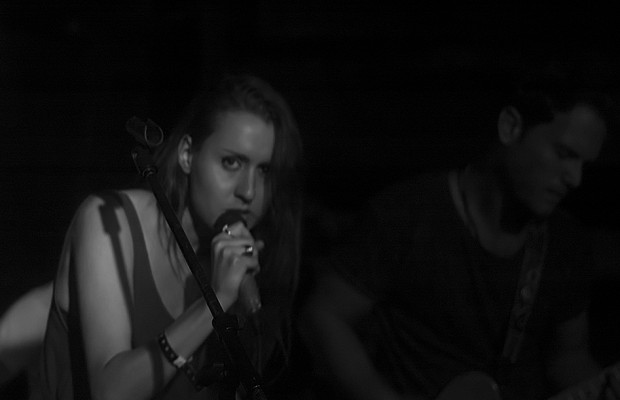 The plan for me all along was to stop by The Trash Bar right after seeing Best Coast at 50 Kent as it was time to celebrate the unofficial holiday of Belle Mare Day as it was exactly a year to the date that I first saw them perform for this very same festival.
The set did not start on time due to technical difficulties which is nothing new for The Trash Bar. Don't get me wrong, I have loved going there but if I had a $1 for every time a band has technical difficulties there, I would be rich.
However the set did get going with a strong performance of All This Time. I do not know the name of the follow up song but I found it highly enjoyable & more lively. The guitar work stood out to me on this one.
As much as I liked their set the first time I saw them, I found this one to be better as it featured songs with a stronger pace that grabbed you compared to the softer sound from the original. My favorite song was the finale as I loved its crescendo that was capped off perfectly. I regret that my audio recorder died out on me during it. I definitely look forward to seeing them again a lot more in the near future!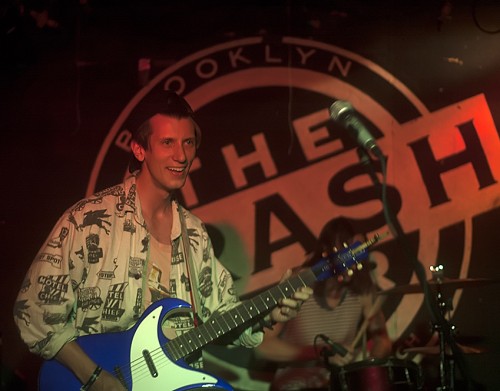 Kevin Pariso of Surf Rock Is Dead
I decided to stay for the final act of the night. Surf Rock Is Dead. I had zero idea as to what they would sound like so I was taking a chance. I knew from the opening bass notes & eventual guitar intro of the opener Equinox that I had made a wise decision.
The high energy & unfortunate mic stand issues (damn Trash Bar again lol) continued throughout the set which included standouts such as Anymore, Zen A, Late Risers & White Salsa.
Surf Rock Is Dead definitely made new fans of Carolyn & I on this night & we will definitely be checking them out as much as we can in the near future which is something you need to do as well!