Boytoy 06-12-14 (Live @ The Silent Barn)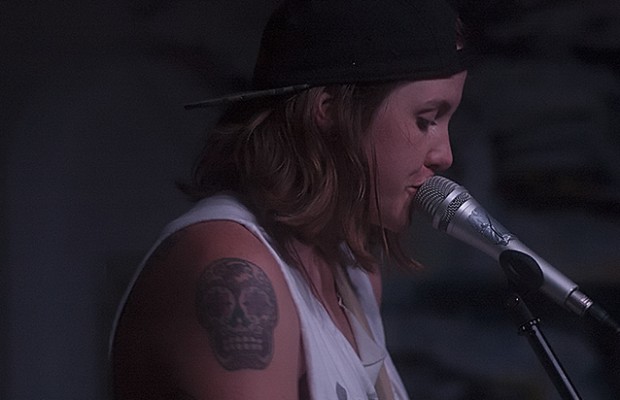 When I was browsing the 2014 Northside Festival music schedule, 2 bands caught my attention as must sees. One of those bands was Boytoy as I had been meaning to catch them for sometime now but scheduling always got in my way.
I started off my Northside 2014 run by heading out to Bushwick to see Boytoy play The Deli Magazine Showcase at The Silent Barn. This was my first time checking out this venue which has quite the interesting layout with the random barber setup for haircuts topping it all.
This was going to be interesting for me as I knew none of their songs but I was confident that I would end up enjoying them as I was confident that Glenn Van Dyke would not be in a band that sucked! After their opener, I was proven right once again. The set was full of short & fast paced songs that kept you pumped from start to finish.
I found myself really liking a lot of what I heard. Anyone who knows me will vouch that I always look to hear that one song that does it for me to the point I'd come see it performed at show after show. Boytoy did not disappoint in that arena as I found the song in Postal. This song was so catchy that I kept humming or singing it for days on end.
I am relieved that I lost by Boytoy virginity & look forward to going back for more time & time again which I implore all of you to do the same as you won't regret it!