Colatura 07-01-17 (Live @ The Footlight)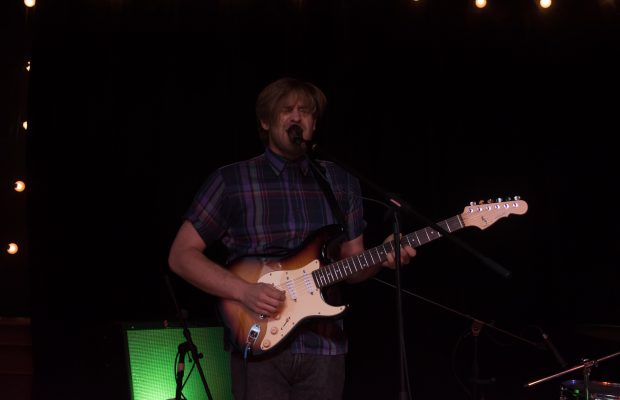 On this particular Saturday, I was just lounging around my house browsing Instagram when I saw a post from Colatura pop up on my feed. I noticed they followed my account (you should as well by clicking here, just saying….). So I decided to see who they were & check out their Bandcamp.
The first song I listened to was Big Man & instantly loved it. I followed that up by checking out Doubting Me which I also enjoyed. While listening to the second song, I thought wait a second, I know that voice from somewhere & realized it was Digo from The Teen Age, a band I miss seeing play.
So my decision to go to The Footlight paid off big time as Colatura put on a great 8 song set that showcased an eclectic sound mix of garage, shoegaze & surf rock combined with strong chemistry between Digo & Jennica.
For a duo that just started out playing, I can tell that Colatura has staying power. I will definitely check them out as much as I can in the near future & suggest you do the same as well. Luckily for us, the near future is close by as their next show is July 19th at Berlin.
Setlist:
Heartache
Machine
Doubting Me
Survive
House of Stone
Big Man
Soon We'll Be Dead
Bravery