Cultfever 10-19-13 (Live @ Fat Baby)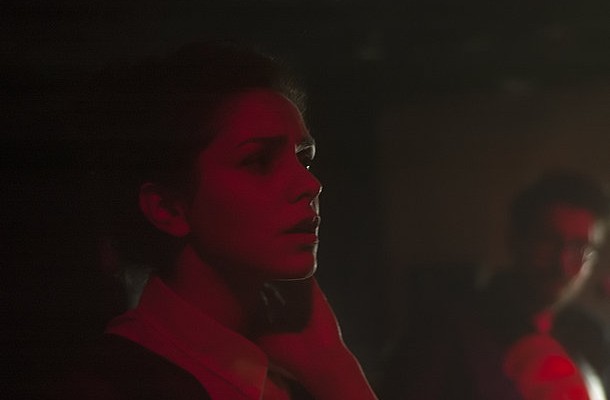 Besides the Aussie BBQ, the only other show that was a can't miss for me on the final day was Cultfever playing the Sonicbids CMJ Showcase at Fat Baby. Are you really surprised that this was a can't miss? Well you should not be as my love of this band should be known by now!
The show featured a role reversal at the beginning & end of the setlist from the night before as they opened with a real fun rendition of Collector which the crowd definitely enjoyed. This is definitely rising up further & further for me as a song I love to see live.
Spill sounded amazing as always with the super awesome vibe it gives off that makes you want to smile. I definitely saw a lot of those in the audience including IMR's own Carolyn who came with me as I told her she needed to experience Cultfever!
Strangenecks really had an extra pop to it which I felt resonated throughout the room. The same can be said for Animals which might have sounded the best I have heard it to date.
Like I mentioned earlier, the beginning & ending were flip flopped from the previous night as they ended with Knewyouwell. I have to admit it was hilarious that they did considering I mentioned in last night's review how I'd love to see it close out a set sometime. Maybe I channeled my inner Jean Grey or it was a coincidence (I'm leaning to the former, just saying!). Either way, they absolutely killed it which is what they always do with one of my favorite songs ever!
It is hard for me to put into words how amazing Cultfever is as I don't feel any set of words are good enough to do so. The fact is everyone needs to experience their amazing talent as their musical life will never be the same after doing so!
Setlist:
Collector
Boys, Girls
Farm
Spill
Strangenecks
Rouge
Animals
Knewyouwell