Fruit & Flowers 06-08-17 (Live @ Gold Sounds)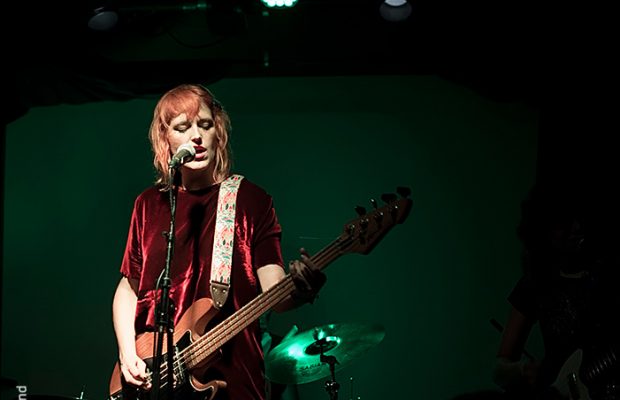 After finishing checking out Stuyedeyed's set at Alphaville, I walked up a couple of blocks to Gold Sounds to finally see Fruit & Flowers. I had been meaning to check them out for quite some time now but bad timing always led to me not seeing them. I am glad that I finally got to though as they sounded as amazing as I had always anticipated they would be from what I heard online.
I missed the first couple of songs due to running late but I got to hear my personal favorite song Turquoise. However I must say I loved their performance of Drug Tax especially the rocked out ending which hit the spot for me oh so well!  The set ended with a rambunctious rendition of current single Subway Surfer which kicked a ton of ass.
My only regret at this point was not having the chance to see Fruit & Flowers sooner! However that will definitely be changing in the near future. For starters, I highly suggest joining me at Baby's All Right for their EP release party which has an awesome lineup including Sic Tic & Surf Rock Is Dead. Click here to purchase tickets!