Gold Member 05-19-18 (Live @ Oxford Art Factory)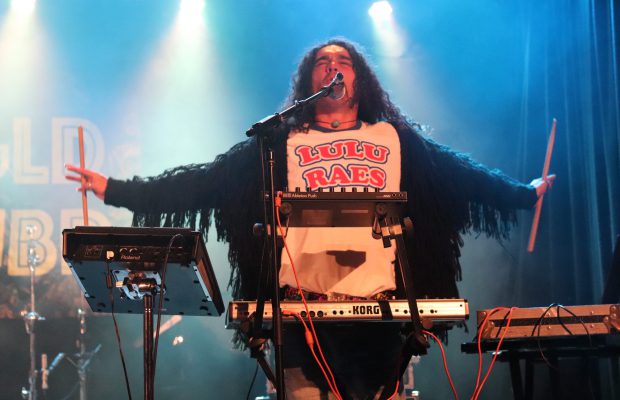 Gold Member –  Yeah Baby!!
Gig date: 19th May 2017
Venue: Oxford Art Factory, Sydney
Country of origin: Sydney, Australia
Members: Aaron, Angus and Jessie
Support or headline: Support for The Lulu Raes (Sydney)
Good crowd/bad crowd: such a good crowd, some people were pushing and pulling but that's what you get at gigs, so either deal with it or don't go
Number of times seen band: 2
Crowd participation: Singing, swaying their hips and running back and forth to the bar.. Fun times!!
Genre: Electro- Skank
Rating: 9/10 guitars
My review:
Angus owns the stage (see my video) he has some amazing + extremely funny dance moves and he just puts 100% into his performance.
Such good songs, so catchy
Lightshow was great
Awesome to see a new band member (Jessie wasn't in Gold Member when I last saw them)
Set List:
Wild Stories
Boy
X (Video I took)
Rope Swing
Sweetest Thing
Stick The Moon
Roxanne (cover)
Waiting For You
Poppin'
A world her own
Electro-skank-hop 3-piece from Sydney. 'Az' (on vocals and guitar​), and multi-instrumentalist 'Gus Goldie (multi instrumentalist) and Jessie on Keyboard. Gold Member have been steadily making their way into our ears supporting Sticky Fingers, Boo Seeka and Lime Cordiale. Their music heaves up and down in intensity, transitioning from hip-hop verses mashed with 80's synths​ and hooks. Awesome stuff boys, a great and very entertaining show. keep it up!!