Late Cambrian 09-14-14 (Live @ Mercury Lounge)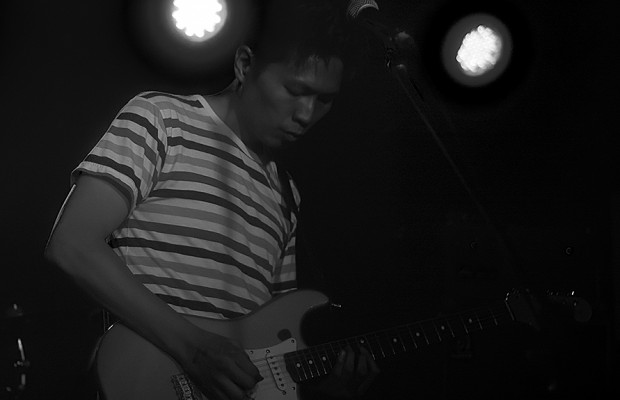 I was super excited to head out to the Mercury Lounge this past Sunday as one of my favorite bands, Late Cambrian was playing. They were playing a send off show before embarking on a UK/European tour with Wheatus.
They opened the show with Lover's Point which I thought was a good choice to open with it. As was expected, they totally slayed it with strong vocals & instrumentals that were on point.
I was super happy that they played my favorite song Ryan Gosling which was played much earlier in the set from past shows. However this did not change how awesome of a rendition it was on this night. The nice sized crowd definitely appreciated it, that is for sure.
One of my favorite moments of the night was hearing Game Show, a new song off their upcoming album Golden Time (out in November). I really loved the energy of the song & can definitely see this being a crowd favorite for the foreseeable future.
Later on in the set we were treated to another new song from the upcoming album titled Flowers From Anonymous. I found this to be a very powerful song instrumentally. I know that David loved it, especially the last 2 minutes which featured a great jam out which John's guitar work stood out on.
When all was said & done, Late Cambrian once again hit one out of the park with a fantastic set. It was a great way to end the day for me which started a few hours earlier when I sat down for an interview with John (be on the look out for that soon). The only downside to their tour is that I won't get to see them at CMJ but when they come back in November, I will definitely be there & you should be as well!
Setlist:
Lover's Point
Hand Stamp
The Wolf
Ryan Gosling
Game Show
Walk Of Shame

Flowers From Anonymous

Song 11