Lawn 03-29-18 (Live @ Gutter Bar)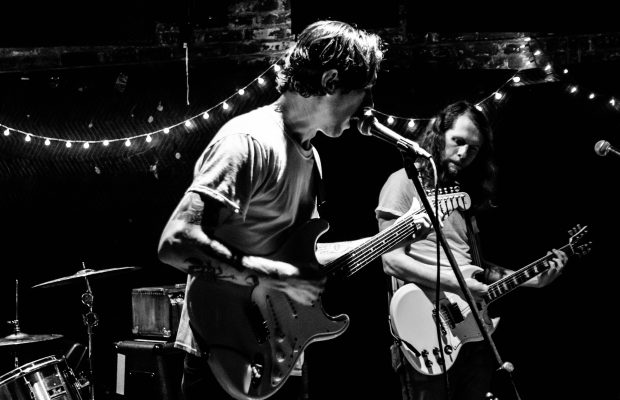 When I went to Gutter Bar recently to catch Shadow Monster, I decided to stick around for the closing band of the night which went by the name of Lawn. Perhaps this will turn out to be a historic event since the band name might end up changing since another band has the same name. If they blow up, I can say I was at their one & only show under this moniker which would be pretty cool if you ask me.
The set itself was highly entertaining as the 4 piece band played 10 catchy songs that mainly clocked in under 3 minutes each but were crafted strongly from start to finish. Some of the highlights included Pleasure Swap, Another Girl's Life & Tarot Girl. My favorite song of the set was the finale Oatmeal Heart as any song with a tease of one of my favorite songs ever, Oasis' Wonderwall will always get a seal of approval from me!