Mainland 10-21-14 (Live @ Piano's)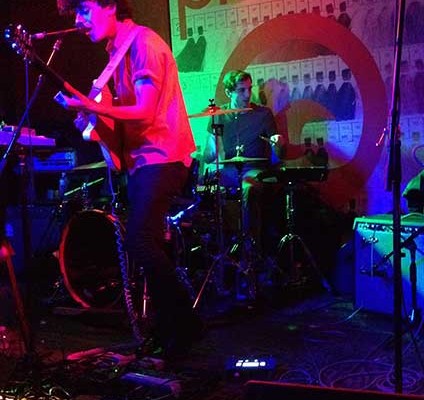 My last stop on the first day of CMJ 2014 had me heading to Pianos to see The Prettiots, a band I had discovered a mere day before. I loved their song Boys (I Dated In High School)so much, that I just had to see them.
I arrived a short time before their scheduled 1:45 AM start time & saw Mainland setting up. I just assumed they were way behind schedule so I stuck around to check them out.
I am glad that I caught their set as they made a new fan in me after an energy packed set filled with one irresistibly catchy song after another. The packed crowd that stuck around to watch them sure enjoyed themselves as well so I am confident they made plenty of new fans!
It turns out that The Prettiots had to cancel due to an emergency. I admit I was disappointed as I wanted to see them & never got the chance to do so for the rest of CMJ. However it worked out in the end as I discovered a new band that I will be checking out a lot more in the future & you should do the same!