Oceanator 06-17-17 (Live @ Legion Bar)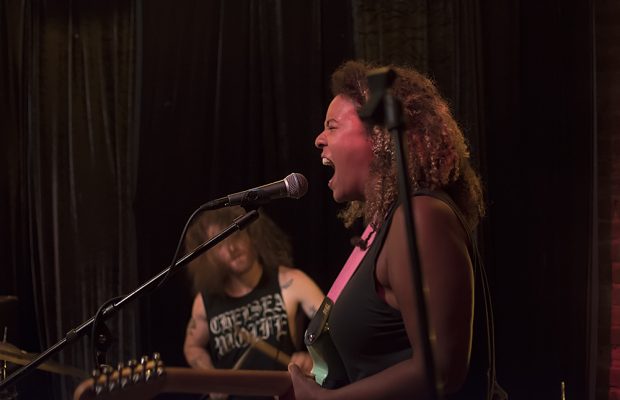 Next up on the bill from Legion Bar was Elise Okusami's set under her moniker Oceanator. As with the White Lighters, I went in blind in terms of knowing how the music would sound. The only band I got to check out & the reason for going was to see Teen Body.
However I must say that I absolutely loved Oceanators' set. From start to finish, the songs were lyrically strong & well played by everyone. I found myself getting into it more & more as each song went by. To be honest, I enjoyed it so much that I feel they stole the entire night & that is saying something as Teen Body were awesome as well.
Oceanator definitely has a new fan in me & I look forward to seeing more of Elise in the near future & I suggest you do the same as well!