Paul Draper 04-29-18 (Live @ Playstation Theater)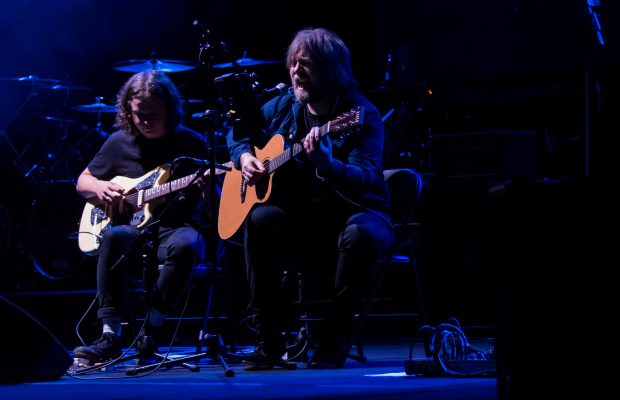 I recently was invited to PlayStation Theater to cover ex-Mansun singer Paul Draper as he opened for Steven Wilson. I decided to check him out without knowing anything about his music.  While I was expecting a full band set, I was pleasantly surprised to see his set was just a duo of himself & Paul, the guitarist from his solo band.
Paul's set was short but very well executed as he pleased the appreciative crowd with a number of songs from his latest album Spooky Action which included Friends Make the Worst Enemies & The Things People Want.
He did not disappoint those in the audience who were familiar with his Mansun catalog as he played Disgusting & The Chad Who Loved Me. While he was very relaxed throughout, he did show quite the sense of humor about the band being a one hit wonder before playing the one song they were best known for, Wide Open Space.
Overall I felt Paul Draper was a quality opening act who held his own throughout & would be worth checking out again in the future. If people were not fans of him before the show, I am quite confident they became fans before it was all said & done.