Shadow Monster 06-09-16 (Live @ Pete's Candy Store)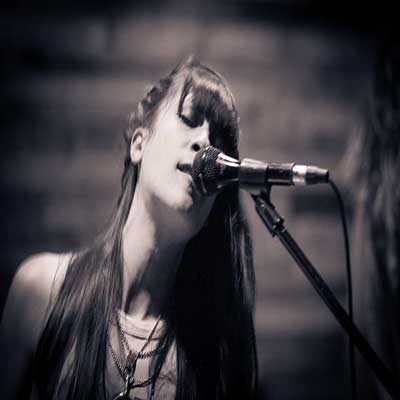 Arguably my favorite time of the year is June when I roam the streets of Brooklyn for the annual Northside Festival. During the lead up to Northside, I came across Shadow Monster & loved everything I heard. It was fitting that my 2016 run would start by seeing Shadow Monster play at Pete's Candy Store which is one of my favorite venues in NYC.
Gillian's set began with Love Is Terrible. After this one song, I was already super impressed and knew only great things were to come which I was completely right about.
While I really enjoyed every song of the set, a few definitely stood out the most to me including my personal favorite Reject which I could never get sick of hearing or seeing it! Some other standouts included Creep In The Corner & the Future Islands cover of City By The Sea which absolutely blew me away!
The actual vocal & instrument performance was top notch even with the few soundboard issues that arose but managed not to take away from the magical experience of Shadow Monster.
I have definitely found a new artist to obsess over & hopefully catch as many times live as possible. If you give Shadow Monster a listen, I have a feeling you will be joining me on that bandwagon!
**Photo courtesy of Thomas Ignatius**