Shadow Monster 07-10-18 (Live @ Alphaville)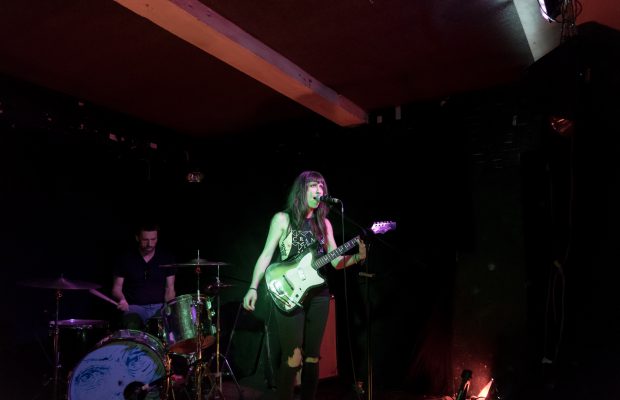 I knew my upcoming week would be super hectic & if it was to see anyone else, I would not have made the trip out to NYC on a Tuesday night. However I always do my best to make it out when my favorite NYC band (2nd worldwide only to The Smashing Pumpkins) Shadow Monster is scheduled to perform.
I made my way to Bushwick to watch the heavenly duo of Gillian Visco & John Swanson do their thing at Alphaville like only they could. The intimate crowd was treated to a fantastic 7 song set that started off with a great crowd pace starter in Kill Me Sweetie.
They also put on rousing editions of Gimme Some, Love Gun & This Dead Thing. I have to say the more I keep hearing Temporary Love especially John's drumming on it, the closer it is to closing the door & securing the spot of being my second favorite track of 2018!
Regular readers already know which track secured the top spot already for the year & that is the finale Punching Bag which as always makes me willing to travel the world just to hear it!
Setlist:
Kill Me Sweetie
Gimme Some
Along The Way
Love Gun
This Dead Thing
Temporary Love
Punching Bag