SLUGS 04-23-18 (Live @ Baby's All Right)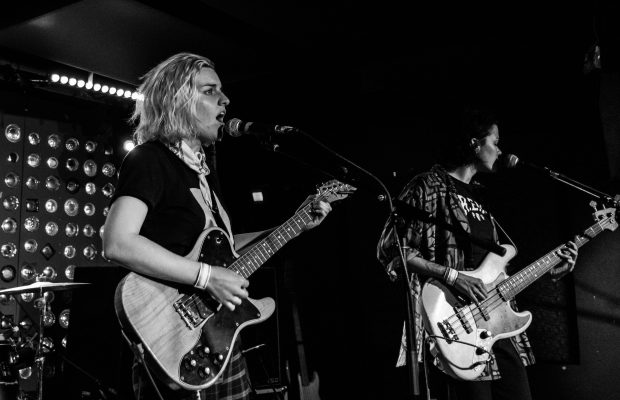 On my recent visit to Baby's All Right to see Shadow Monster, I decided to stay for the remaining 2 bands on the bill as I was in the mood to discover some new music. Next up was the Los Angeles based band SLUGS led by Rochester native Marissa Longstreet.
The foursome powered through a fun & energetic 7 song set which opened up with Cool World. I really enjoyed this song a lot & knew within the first 10 seconds that I regretted not getting it on video. This was followed up by Hell No, yet another song which I regretted within seconds for not recording as well.
I did not make the mistake a third time as next up was Runnin Start which Marissa accurately described as being a fun one. I highly enjoyed the free flow of the song which I could not help but to sing along to as it went along.
The closing song of the set was Home. The dark & moody intro caught my attention immediately as I knew it would be a song that would stick with me well beyond the performance which it has! It was the perfect song to end a highly impressive set.
My only complaint is that SLUGS is not based in NYC as it is definitely one I would try to see as often as I could if they were. I definitely will keep them on my radar for their next visit as I have to see them again!
Setlist:
Cool World
Hell No
Runnin Start
Be Good
Bad Twin
Swallow Me
Home