Surf Rock Is Dead 06-10-16 (Live @ Muchmore's)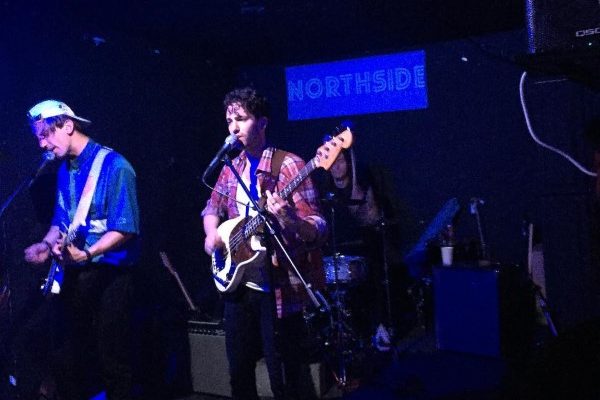 Now onto the other reason I made Muchmore's my go to stop for the night, Surf Rock Is Dead. I first discovered these guys almost a year to date at the 2015 Northside Festival. I fell in love with how awesome their music was as it really had this fun vibe that I could not help but get addicted to.
Fast forward a year later & nothing has changed as they absolutely killed it headlining the Ears To Feed Showcase. They opened up the set with a great version of Never Be The Same which had some members of the audience singing along. This was followed by a lot more dancing & singing along with the followup Equinox.
Some of the other highlights of the set included Anymore, In Between & probably my favorite song of the set Solid Ties. They definitely had the crowd in the palm of their hands throughout as the dancing & singing along with the positive & fun energy & vibe never stopped.
Once again I can say that Surf Rock Is Dead hit the spot for me in terms of a band that makes you forget whatever might be going on in your life as you can't help but be caught up in the passion they have for their songs & to play them for you. If you get the chance to see them, I highly suggest you do as you won't regret it!
Setlist:
Never Be The Same
Equinox
Zen A
Anymore
Fitting The Mold
In Between
Solid Ties
As a special bonus, check out SurgeFM's Youtube channel which has the entire set from start to finish for your viewing pleasure by clicking here.