Talay 06-22-17 (Live @ The Way Station)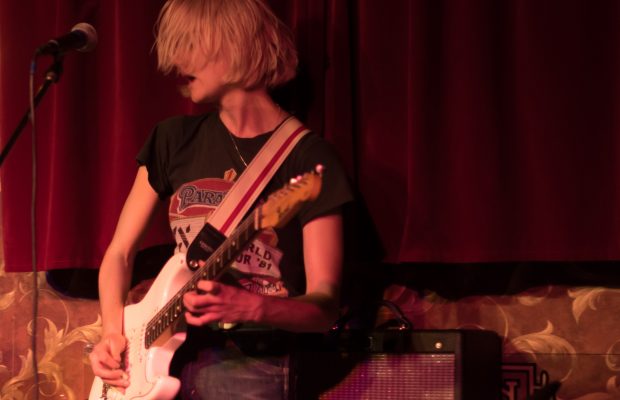 Regardless of what show I attend, I am excited to do so. However I admit that the level of excitement is higher for certain shows & Talay's recent show at The Way Station is an example of that. This was not only my first time checking out this venue, it was my first time getting to see her live.
I have seen a number of clips & videos of her live shows & the one thing they all had in common was how fun & awesome of a time everyone seemed to have, especially Megan. This show was no different as Megan & her band powered through a high energy & fun set of 9 songs which included 4 songs from her recently released self titled EP.
Every song of the set was great so all of them qualify as highlights to me. If I was forced to choose one, I would pick Highest Hopes as I found the pattern of the guitar beat of the verses very catchy & overall a song I could listen to on repeat for days on end.
Luckily for all of you, I have most of the set to share with you in full HD so I hope you enjoy it as much as I & everyone else in the audience did on this night!
Setlist:
Drummer of the Band
This Saturday Night
Highest Hopes
I Hope Your Band Goes Nowhere
Leave it at the Beach
CITY
Never Said
Let's Get Heather High
Parents' House