Teen Body 06-17-17 (Live @ Legion Bar)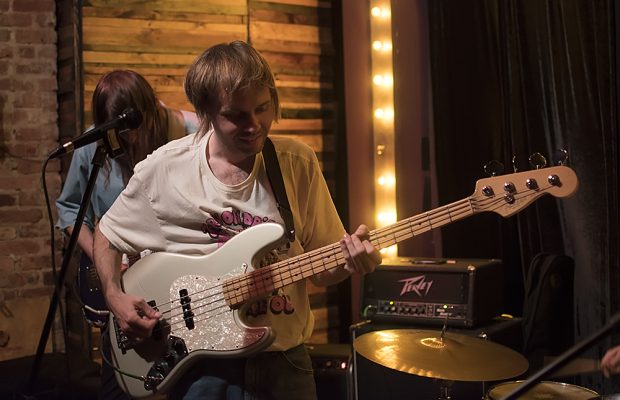 My last piece of business for the night at Legion Bar was to see Teen Body who are the reason why I made the trip into the city in the first place. I checked out their Bandcamp & found myself enjoying a number of their songs. Of course they had to have the one song that really hooked me & that song was Quarterlife.
The band played a super strong 7 song set that mainly consisted of songs from their debut LP Get Home Safe. The entire set showcased that they have a great grasp on that dreamy shoegaze sound that just grabs you instantly & takes you to a whole different place.
To be honest I can say that every song performed was a highlight for me as I loved the melodic guitar tones & dreamy vocals of Shannon Lee & Xela French that permeated throughout the entire set. I definitely am hooked on this band & plan on seeing them as often as I can!