William Crighton 10-05-17 (Live @ Rockwood Music Hall)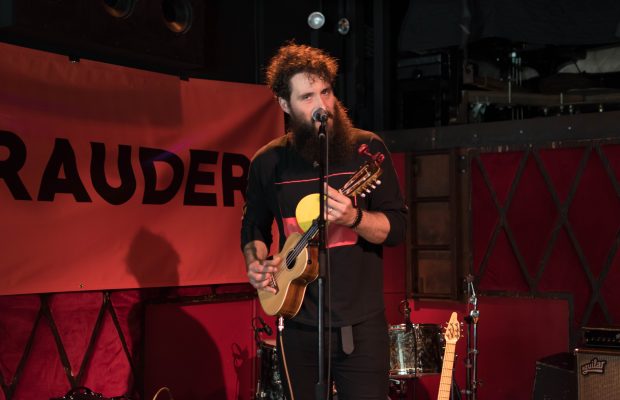 MondoNYC 2017 has come & gone but the memories for me will last forever. The first of those memories was the first show I attended for the festival which occurred at Rockwood Music Hall for the Marauder Radio Room event. The event featured select artists being interviewed by a specific radio station along performing a few songs for them. The man I was here to see for this event was William Crighton.
While browsing the festival listings, I checked out his most recent album & highly enjoyed the raw emotion & powerful lyrics that he conveyed. With this performance being of the solo variety, I knew those traits would stand out even more & that they did as he skillfully powered through a powerful 5 song set that invoked all sorts of raw emotion & deep thought that left you knowing you heard & saw something special.
Setlist:
Priest
Woman Like You
Jesus Blues
Happiness
2000 Clicks
Check out William's official website by clicking here. Give him a like on Facebook by clicking here & stream his debut album by clicking here.