Girlpool – Before The World Was Big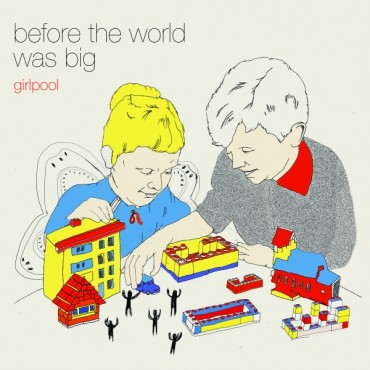 The buzz for the release of the debut album from Girlpool continues to grow by each passing week. Now chalk up another reason for it as they have just released the title track Before The World Was Big from their upcoming debut album.
The debut album centers around the theme of the innocence of youth lost while dealing with the delusional filled world that has taken us all over in various ways. When it comes to that context, Before The World Was Big could arguably echo those sentiments better than any other track.
We get a child like toy piano key intro that leads into the unmistakable bass musings of Harmony & the hop scotch like guitar pickings of Cleo as they look back at how different their old world & neighborhood use to be.
The reminiscent vibe went from  sweet to the bittersweet reality of how things now are. No one lyric in the song told that better than "I just miss how it felt standing next to you wearing matching dresses before the world was big."
Before The World Was Big is yet another example of how Cleo & Harmony can bring you in with the look & feel of innocence but hit you with the crushing blow of reality.
This is one of the biggest reasons why they are one of the most pure acts I have come across in a musical world filled with a lot of phoniness & also why they have a very bright future ahead of them.
Make sure to pre-0rder Before The World Was Big by clicking here.
[soundcloud url="https://soundcloud.com/wichita-recordings/girlpool-before-the-world-was-big" params="" width=" 100%" height="166" iframe="true"/]