Late Cambrian – Yearbook Photo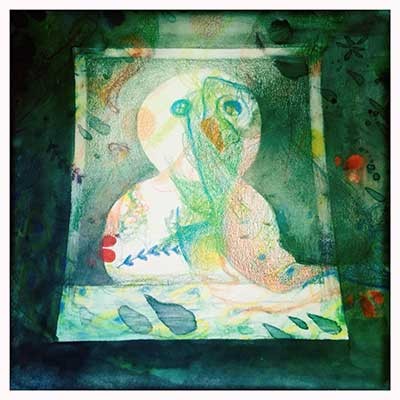 The Brooklyn-based indie trio Late Cambrian are back in a big way with Yearbook Photo, the second single from their upcoming EP Dark Heart which will sure be a must listen.
Within the first few seconds of the opening, I already could tell Yearbook Photo would offer a contrast from the more guitar driven material from their previous album Golden Time. I was 100% right as the whole song has a more electro-pop feel like early Passion Pit albeit much better versus the more alt rock sound I am used to from them.
However with saying that, I must say that Yearbook Photo is a definite winner to my ears as the catchy harmonies & vocalization from John & O are on point & mesh fantastically with the synths featured throughout the track. While the synths are the musical star of the track, the guitar work is strong throughout & serves as a great partner in crime.
My favorite part of the track starts at the 3:45 mark as I like how perfectly timed John's repeated singing of "Together….". If I could only change one thing, I would have liked that part to continue more!
I highly recommend adding Yearbook Photo to your playlist as it is one of the catchier & more polished songs I have heard this year.
[soundcloud url="https://soundcloud.com/latecambrian/yearbook-photo-single-late-cambrian" params="" width=" 100%" height="166″ iframe="true"/]
If you like what you hear, make sure to give Late Cambrian a like on Facebook by clicking here & a follow on Twitter by clicking here.